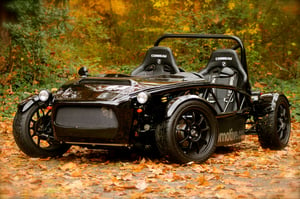 $

2,000.00
The completely re-engineered Exocet from Exomotive. Proudly built in the USA.
Click here for more details about the Exocet.
Fill out the Exocet order form here.
Body panels available in over 190 RAL colors. Over 6500 powder coating color choices.
Length: 132 inches
Width: 68.4 inches
Height: 47 inches
Wheelbase: 89.2 inches
Weight: ~1400-1600 pounds (varies depending on options)
Fully Bracketed Chassis & Roll Bar ready to bolt on to the Miata powertrain
Alloy Floor Panel
Alloy Transmission Tunnel
Front & Rear Bulkheads
Side Sill Panels
Grille Mesh
Four Wing Mounts
Nut & Bolt Pack
Roll of 3/16" Brake Pipe and Metric Flare Nuts
Roll of Knock-on Edge Trim
P-Clips
Self Tapping Screws
Rivets
GRP Nose, Hood, Fuel Tank Cover, and Wings
Over 180 different RAL color options standard
Assembly Guide
Current lead time is approximately 12 weeks. Ships from our Atlanta warehouse. Shipping crate: $300. Freight quotes range from $200-700 depending on your location.